Jump to:
The best alcohol stocks
Liquor companies that are publicly traded
Other alcohol stocks to consider
Overall outlook
Whether you're looking to invest in a brand you love or take advantage of a sector expected to grow exponentially, investing in alcohol stocks is, as it stands now, a fairly safe choice. Though this "fairly safe" comes with a warning label.
The market for alcoholic beverages is changing. There are new trends that the investor needs to consider when deciding whether this sector offers the best return on their money. 
Still, those investors who choose their stocks wisely could potentially see some decent returns and a sustainable future in the sector. Projections about the growth of the global alcoholic beverages market suggest that sales in this sector will reach $1,684 billion by 2025. This growth represents an annual growth rate of around 2.0%.
Alcohol stocks in the beverage sector are often considered "sin" stocks. In that, some people believe that profits from alcohol stocks derive from exploiting human weaknesses.
We can't say much about the human weakness part, but we can talk about the stock part. 
Alcohol Stocks
Driving the rise in the market are young adults entering the main markets, an increase in disposable income, and more demand for premium (more expensive) products.
Still, the sector faces restraints on growth. People are becoming more health-conscious, and higher quality non-alcoholic alternatives are becoming more available on shelves.
Though we cannot look away from the harm alcohol can cause if consumers abuse it, most companies in this sector try to ensure that people treat their products responsibly. People have consumed alcohol throughout recorded history, and it is a fair bet that they will continue to do so. 
Alcoholic Beverage Market Share
Beer is and will remain the most widely sold product. Distilled spirits account for around one-third of the total alcohol stock market. Wine and other products make up the rest.
People are buying craft beers and flavored spirits in greater quantities, as you will quickly see if you take a look around your local supermarket.
Outlets
Allied Market Research states that supermarkets and liquor stores (off-licences in the UK) are the places where most people buy their alcoholic beverages, although online marketing is increasing its share. Bars and restaurants are still important outlets, but more people are drinking at home. 
What Are The Best Alcohol Stocks?
There are ten companies that are publicly viewed as the best alcohol stocks to invest in. We've included that list here as a guide. This list reviews each company, its revenues for 2019/2020, and the stock exchange.
Boston Beer. Revenue: $1.25 billion. NYSE.
Craft Brew Alliance. Revenue: $204.6 million. NASDAQ.
Willamette Valley Vineyard. Revenue: $26.3 million. NASDAQ.
Constellation Brands. Revenue: $9.1 billion. NYSE.
Anheuser-Busch InBev. Revenue: $52.3 billion. NYSE
Diageo. Revenue: $16.8 billion. NYSE.
Brown-Forman. Revenue: $3.4 billion. NYSE.
Molson Coors Beverage. Revenue: $2.1 billion. NYSE.
Corby Spirit and Wine. Revenue: $116 million. Toronto Stock Exchange.
Andrew Peller. Revenue: $382.3 million. Toronto Stock Exchange.
Let's dive a little deeper into these companies to see if they are worth the proverbial hype. 
Boston Beer Company

Brewer Jim Koch founded Boston Beer, the manufacturer of Samuel Adams, in 1984. There are now more than 60 styles of Sam Adams beer and several taprooms throughout the Boston area. The company's website states:
   "We are committed to elevating the image of American craft beer and are one of the world's most award-winning breweries at international beer competitions. Although Samuel Adams beer is one of America's largest-selling craft beer, it accounts for only about one percent of the U.S. beer market."
Boston Beer is justly proud of its product, and the company knows that there is a lot more market share to win. If Boston Beer can realize its potential without sacrificing quality, it represents, in my opinion, a good long-term investment in alcohol stocks. 
Craft Brew Alliance
The parent company of Craft Brew Alliance is Anheuser-Busch. The company manufactures a range of beers and ciders and prides itself on the sustainable methods it uses. It is well-placed to take advantage of increasing interest in craft beers. However, the Brewers Association states that Craft Brew Alliance is not a craft brewer.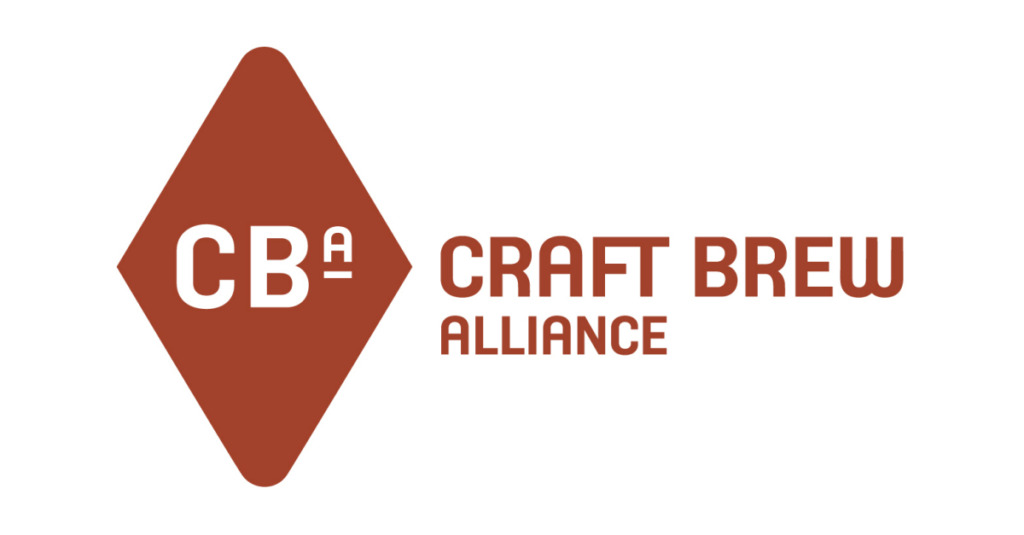 The Brewers Association considers a craft brewer a "small, independent and traditional" company. Craft Brew Alliance is not any of these things due to its association with Anheuser-Busch. Whether consumers will care about this is an open question. Keep an eye on stock prices before you consider making a large commitment.
Willamette Valley Vineyard
This is the smallest company on this list of alcohol stocks. Jim Bernau started this Oregon-based company in 1983. The Willamette Valley Vineyard has an enviable reputation for the quality of the Pinot Noir variety wine it produces. Like many other companies in this sector, Willamette Valley saw a dip in its stock price during the worst of the pandemic. But its stock is recovering. A risk factor that potential investors should keep in mind is that regional companies such as this are vulnerable to the weather. A bad harvest season means a challenging production year.
Constellation Brands
Listed as a Fortune 500 company, Constellation Brands has more than 100 brands under its control. It expands into the market because of acquisitions. This tactic allows Constellation Brands to identify growing market sectors and buy into them.
It markets beer, wine, and spirits and so is a broad-based concern with over 75 years of experience. It is well-positioned to take advantage of changing tastes and should represent a good investment.
Anheuser-Busch InBev
By far the biggest company in terms of revenue on the list.
Now based in Belgium, it is a multinational company with its management office in New York and regional offices worldwide. It has about 630 beer brands in its portfolio in 150 countries. 
This diversity might seem to be an advantage, but it means that its portfolio is fragmented. Anheuser-Busch InBev has a large debt, struggled during the pandemic, and halved its dividend in 2020. For the time being, there may be safer investments than this.
Diageo
Although not as big as Anheuser-Busch InBev, Diageo is still a very large business. Diageo is a British multinational that operates in more than 180 countries. It acquires brands that it finds interesting and sells those that do not perform as well as expected.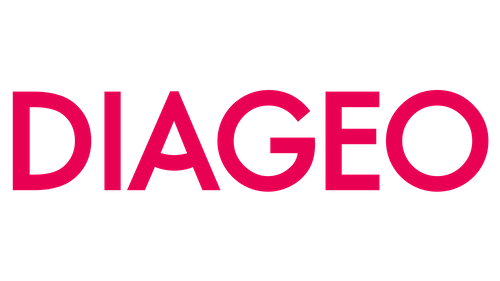 Diageo has diverse revenue sources, so it is not over-dependent on one or two streams.
However, Diageo's business did suffer in the pandemic, and the yield on its shares is not particularly high. Diageo's current dividend yield is 2.01%. It probably represents a safe investment, but you shouldn't expect high returns for now.
Brown-Forman
According to Brown-Forman, it employes over 4,500 people globally, with 1,300 of them located in its Louisville, Kentucky location. The spirit and wine company is one of the top ten largest global spirits companies out there and, for Made in America enthusiasts, one of the largest American-owned brands.
Brown-Forman is concentrating on premium spirits and is a profitable company with 25 different brands in its portfolio. Its very famous flagship brand is Jack Daniel's whiskey.
But, as popular as it was, there are signs that fewer people are drinking it. Brown-Forman perhaps needs to broaden its portfolio a little more. It is, like Diageo, a safe investment, but tread carefully and consider the risks involved.
Molson Coors Beverage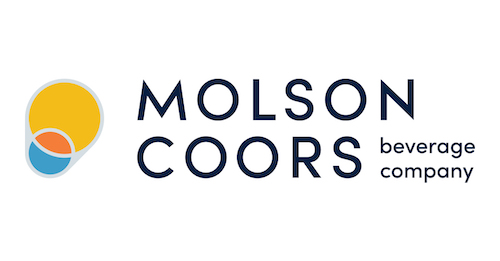 In January 2021, NASDAQ published an article regarding investing in Molson Coors titled "Here's Why Molson Coors (TAP) is an Attractive Investment for 2021." The article begins:
  "Molson Coors Beverage Company TAP has retained a strong position in the beverage market, thanks to an impressive diverse portfolio of owned and partner brands. Amid the pandemic, the company has been capitalizing on the increased at-home consumption trend and the demand for hard seltzers."
The NASDAQ article also points out that the company is looking towards the future, with a revitalization plan for sustainable top-line growth. Molson Coors Beverage is a nimble company that is focused on its business model. 
Corby Spirit and Wine
A Canadian marketer and distributor that focuses on premium spirits and imported wines, Corby has a strong balance sheet with consistent cash flow. It seems to be a company with the potential for future growth and seems to have weathered the pandemic well.
It has various brands in its own portfolio and represents well-known international brands. 
Andrew Peller
Another Canadian company, Peller Estates, produces quality wines and imports bottled wine from around the world. Andrew Peller has a good reputation and will succeed as long as people drink fine wine. 
What Liquor Companies Are Publicly Traded?
The short answer is that almost all liquor companies have a stock exchange listing. There are small, independent distillers that are not public, but all of the brands that you see in your local outlet will almost certainly belong to the portfolio of a publicly traded company. 
However, as we have seen, brands can change hands as bigger operators extend their portfolios. If you want to buy into the maker of Casa Noble Tequila, you will find that it belongs to Constellation Brands. 
What is The Biggest Liquor Company?
The Chinese are very fond of a liquor called baijiu, and various Chinese companies make this drink. People who do not know this drink may find it to be an acquired taste—it is like a rough vodka and of similar strength.
Like vodka in Russia, people drink baijiu in shots, toasting each other and knocking it back in one gulp. 
The Chinese market for baijiu is immense, and people will, happily, pay 900 yuan (nearly $140) for a bottle. Rare bottles can sell for as much as $20,000. Total annual sales of baijiu are greater in volume than those of vodka.
The biggest manufacturer of baijiu is Kweichow Moutai. Europeans and Americans may not be familiar with the name, but Kweichow Moutai is the biggest company in the alcohol sector in the world.
The company has a market capitalization of a whopping $384 billion.
Kweichow Moutai has a listing on the Shanghai Stock Exchange and non-Chinese citizens can buy A shares in it through Stock Connect, Qualified Foreign Investor, or RMB (Renminbi) Qualified Foreign Institutional Investor Programs.
A Note on Renminbi and Yuan
The official currency of China is the Renminbi. The Yuan is simply a unit of currency. Imagine that everyone in the United Kingdom calls a pound a quid.
The word 'quid' is printed on all banknotes but the official currency is still called the pound sterling.
Other Big Liquor Companies
We mentioned the top players in the list above, but there are others that an investor might want to consider.
LVMH Moet Hennessy Louis Vutton
Listed in Paris, LVMH is a sprawling multinational that has brought together various makers of luxury goods. Alcoholic beverages, such as champagne and cognac, are just a part of its empire.
Although sales in its alcoholic beverage sector have declined, other luxury items in its portfolio have sold well. LVMH has a market capitalization of $335.8 billion.
Wuliangye Yibin Co.
Another baijiu distiller, you can buy into Wuliangye stock on the Shenzhen Stock Exchange. Wuliangye has a market capitalization of $153.7 billion. This indicates just how big the market for baijiu is in China.
Pernod Ricard 
Pernod Ricard has gone far beyond its traditional pastis aperitifs. Pernod Ricard is a CAC 40 listed company that has a market capitalization of $49 billion.
It owns, amongst other brands, Absolut Vodka and sells its products all over the world. It is very strong in India which gives it an advantage as this emerging market grows.
Altria Group
The presence here of Altria might seem a little odd because it is really Philip Morris under a new name. Philip Morris was, of course, known for tobacco products but, as people turned away from smoking, it has diversified.
Altria owns Michelle Wine Estates and holds positions in various alcoholic beverage companies. Its market capitalization is $96 billion.
Jiangsu Yanghe Brewery
Yet another baijiu distiller, Jiangsu trades on the Shenzhen Exchange and is another big player in this sector with a market capitalization of $37.2 billion. Notably, Jiangsu saw its shares rise in value by 93.8% in 2020.
Dividend Yield
A regular return through dividends is of vital importance to income investors. Many of the businesses we have looked at here have produced reasonable returns in the past.
However, the market for alcoholic beverages has undergone severe stress over the last eighteen months, and many companies will need time to recover.
This is, perhaps, not the best time to put your eggs in one basket if you are looking for secure investments. Dividend yields are higher in other sectors.
Is there An Alcohol Exchange Traded Fund?
Exchange traded funds (ETF) are investment funds that are traded on stock exchanges. Such funds exist that have a percentage of their portfolio invested in companies in the alcoholic beverage industry.
As far as we know, no ETFs consist exclusively of alcohol stocks or, for that matter, of any that are exclusively composed of so-called sin stocks such as alcohol, tobacco, or gambling.
Overall Outlook
Perhaps it would be useful to classify companies in this sector into three groups. Each group represents a different business model. This is not a definitive classification as companies can change. Some companies may have different divisions that fall into different categories.
However, as a rough guide, this is what it will serve: 
Companies that are almost exclusively focused on one type of product. 
Examples that we have looked at are Boston Beer and Wuliangye Yibin. Both of these companies concentrate on one market segment.
There is nothing wrong with this practice fundamentally, but a long-term investor should take into account the effect of changing tastes and fashions. 
For example, there is anecdotal evidence that younger Chinese consumers are turning to foreign brands.
Will this hurt future sales of baijiu? Boston Beer's products will probably benefit from a change in customer preference as people choose craft beer over more commercial brands. 
Companies that have a diverse portfolio but the brands are related products. 
Constellation Brands is a prime example. As long as the market for alcohol remains strong, these companies should be a solid investment. Companies in this group of alcohol stocks need to identify trends in the market and be ready to acquire brands that reflect those trends.
Companies that are involved with alcoholic beverages but as just a part of their brand portfolio.
Here LVMH is a good example. It has a strong presence in the premium brand alcohol sector but is also strong over a wide range of luxury goods. Investing in the parent company of such a business offers protection against a downturn in the market for alcohol stocks.
Of course, companies can change their philosophy. If Wuliangye sees that the market for baijiu is declining, it can shift its focus and acquire other brands.
Conclusion
This business sector is very competitive. How many different beers can you buy in your local supermarket? What drives you to buy one brand rather than another?
Companies in this sector have to spend a lot on advertising and, at the same time, act responsibly. The alcohol market will grow in the future and will offer careful investors a good return on their money.
However, choosing which company to invest in is difficult. My suggestion would be to invest in a range of alcohol stocks and companies and include one or two-star performers in your portfolio, like Boston Beer Company.