Do you want to sell your company and wonder if hiring a broker is worth it? Business brokers provide essential support, especially in negotiating the price of businesses. However, many business owners successfully sell their company without the help of a business broker. 
If you're new to selling a business without a broker, you'll need to know how to navigate the process efficiently. Here's all you need to know—or most of it—about how to sell a business without a broker.
What Does a Business Broker Do?
Business brokers are third parties providing go-between services to help you sell your business. Before learning how to sell your business without a broker, it's important to understand what a broker does.
Deciding on Price
A business broker helps you decide how much to price your company based on the marketplace. Services also include structuring the sale process, so it makes sense to prospective buyers. 
Finding a Buyer
Business brokers help with marketing and networking to search for buyers. They also provide services to help the buyer with what they need to make a purchase. 
Negotiating with Buyers
Using a broker assists you with the negotiation process once a buyer provides an offer. Business brokers have experience countering offers and completing sales transactions to sell the business.
Benefits of Selling Your Business Without Business Brokers
Selling your business without a business broker comes with multiple advantages. It allows you to maintain full control of the process and avoid fees, especially to incompetent brokers. You built your company, scaled it, and maintained it through challenges. Now you can keep a larger amount of the proceeds from your years of hard work. 
No Broker Fees and Commissions
Without a broker, you avoid paying a commission fee on your sale price and earn more money from your sale. A business broker often takes a commission between 6% to 12% of the final sale amount. You may also have to pay an upfront fee to secure the broker before they work for you. 
Avoid Hiring an Incompetent or Ineffective Broker
Brokers are mostly unregulated, so it can be challenging to find a competent business broker. When you do it yourself, you won't have to worry about hiring someone without the right qualifications and skills to quickly and effectively sell your business at the price you prefer. 
Not Having to Deal with Self-Serving Attitudes
A broker is working for their percentage of the sale price. Sometimes this can conflict with the price you want for your business. For example, suppose you value your business at $1 million, and your broker will get a 10% commission. In this case, the broker could push to close an offer of $90,000 instead of $1 million. The $10,000 difference for the broker is less significant than the $100,000 difference you are getting for your business valuation.
Not Being Stuck in a Bad Exclusive Contract 
Most brokers have a contract length for a year and require you to work exclusively with them and no other broker. This situation can be a problem if you later find out they are incompetent or unscrupulous. Without a broker, you won't be stuck in a contract or limited to a specific selling time frame. Instead, you can sell when you want.
Higher-Quality Sales Pitches
Business owners know their business best. A broker can only pitch business information related to what you share with them. By marketing your business and negotiating prices without a broker, you'll fully manage the process. You can better articulate the business valuation that justifies the price. 
Reasons Business Owners Sell Without a Broker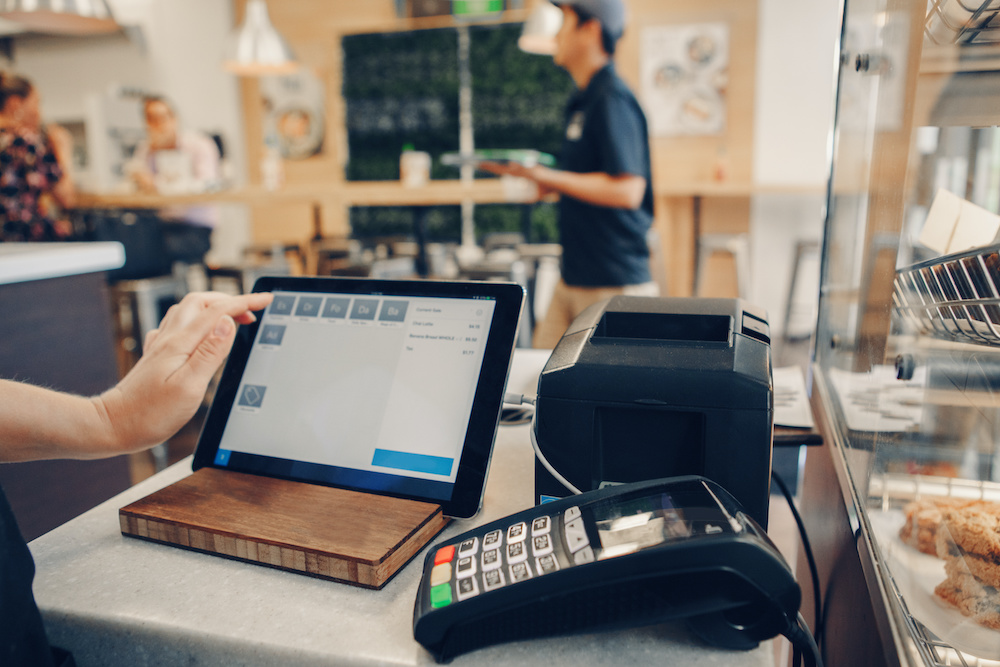 On top of the previously listed benefits of selling a business without a broker, here are four additional reasons why an owner would choose to go broker-free.  
Distressed Business Status
When the business has a large debt load, there may not be enough cash available after a sale to pay the broker's fee. Without a broker, business owners reduce the costs associated with a sale.
Company Sales Experience
When business owners have sold businesses before, they will most likely have the skills a business broker provides and not require those services. 
Relationship with Buyer
When buyers and business owners know each other, sales often take less effort and time to negotiate, so a broker isn't required. These sales include those to a business peer, key employee, or family member. 
Established Price
No negotiation is needed when the seller and buyer have a written agreement with a formula for a sale price. So, a broker is also not necessary. 
What Do You Need to Do Before Listing Your Business?
If you want to hit the ground running when you are ready to sell your business, there are a few steps you need to complete in the initial planning stage, with or without a broker. 
Spend Time Improving Your Business's Value
The sooner you start preparing your business for sale, the better. Most brokers recommend preparing your business for sale at least two years before you plan to list it. This first stage includes:
Cleaning up your accounting books and tax records; consider working with an accountant for this
Fixing any operational inefficiencies
Updating old operating systems
Boosting your sales with increased marketing, promotions, or diversified customer base
Making sure you have the right employees in the right jobs, and everyone is trained to run the business without you
If you have time, implementing procedures related to scaling is also beneficial. This addition lets potential buyers see the potential growth of their purchase and helps you negotiate sales without brokers.
Prepare All Essential Documents 
Prospective buyers will want to understand the health of your company and see documentation to prove your claims. Overall, you should compile the following documents and financial records:
Most recent interim balance sheets and profit and loss statements, with a page on annual forecasting
Balance sheets and profit and loss statements for the past three years
Three most recent years of tax returns
Lists of equipment and assets
Real and personal property leases
Copies of patents and licenses
Copies of loan documents, contracts, or agreements
Employee benefit agreements
Environmental reports 
Documents presenting an accurate and fair description of the business
Documents recording operational processes, including onboarding 
Determine The Value of Your Business Accurately 
You must complete a business valuation process to determine a price that isn't too low or too high. Low prices can indicate something is wrong with your business, and high prices can repel prospective buyers. Things to do, include:
Get an objective valuation from a third party
Research business-for-sale websites online to see prices of comparable businesses
Consider your business' return on investment and growth potential
Create a value for your cumulative assets
Remember, during negotiations, you can easily lower the price of your business. However, you won't be able to raise it. Consider what a buyer is willing to pay without compromising on your company's value. 
How Do You Sell a Business by Owner?
A broker helps you find buyers and negotiate selling prices. However, you don't need a broker to sell your business. Here's how to prepare to face challenges and successfully sell your business, even without a broker. 
Marketing Your Business Sale
It may be tempting to list your business on the internet to the general public. However, it can be more effective in the long run to pay attention to confidentiality considerations. If customers become concerned changing owners will impact quality, you may lose sales. Even as more people find out you want to sell your company, focus on controlling the message of why you are selling. 
Having said this, you can list your business online or publicly. Consider using an approach similar to how a broker would. They will generally not name your business or provide identifiable details when attracting potential buyers. Avenues to search for buyers include:
Online websites such as BizQuest.com or BizBuySell.com
Trade publications
Newspaper advertising
Identifying interested people in your network
Pre-Qualify Buyers
Pre-qualifying your potential buyers can protect your business's sensitive information from going to non-serious buyers. It can also draw prospective buyers into the sale process sooner. Ensure you include a page for non-disclosure agreements and ask for personal financial information. A non-disclosure agreement is useful in case the deal doesn't go through. Screening prospective buyers will save you time dealing with buyers who aren't qualified to purchase.
Structuring The Sale and Closing Deals
It's important to decide how you want to structure your business sale. The three primary ways people sell are:
The assets only through an asset purchase agreement
The stock or other equity interests
Through a merger 
It's best to have an attorney and accountant help you navigate the legal and financial matters required when closing a deal. You want to make sure you do your due diligence, prepare for any tax implications, and have the right contracts in place for sales agreements. A transactional lawyer can also help with setting up the sale transactions. 
Tips for the Negotiation Process
Perhaps you don't get the offer you want. Here are some tips to prepare you for the negotiation stage:
Entertain multiple prospective buyers to compare offers and initiate bidding increases.
Have a walk-away number, and don't go below the minimum you want. 
Articulate concessions and identify how the buyer can return the favor.
Be familiar with your prospective buyer.
Realize you are allowed to walk away from an offer. 
How Do I Sell My Small Business Without a Broker?
The same requirements apply when you want to sell a small business without a broker. However, there are a few things to focus on if you are a small business owner. 
Highlight Your Business' Unique Values
Small businesses don't have a wide brand reach or as many customers as large businesses. However, they do have unique advantages you can highlight and consider in your business valuation. Examples include:
Personal Customer Relations: Most small business owners interact with customers face-to-face and have personal relationships with their customers. Highlight your community marketing initiatives and the loyal customers you have.
Responsive to Changes: It's easier for small business owners to respond to and adapt to new market conditions. Small businesses can also take on customer feedback and make changes quicker.
Cross-Trained Employees: This point adds to the adaptability small businesses have compared to large businesses. Small businesses can easily rethink business models and keep quality employees with multiple skills. 
Have a Clear Reason for the Sale
A potential buyer is going to have a lot of questions, naturally. But one of the first ones they'll ask is why you have decided to sell your business in the first place. Don't make the buyer suspiciously guess why you are selling a small business. 
Some common reasons buyers give when they sell a small business include:
Retirement: This reason is straightforward to explain. You are retiring and need someone else to take over your business.
Health Reasons: Although more personal, some people need to sell their business to take time for their health. Being honest about this can help a buyer realize there's no specific issue with the business. 
New Opportunities: perhaps you feel burnt out, or a new opportunity to do something different has come up. Having a change in life plans is common.
Partner Disputes: Sometimes, partners can end up disagreeing, have legal disputes, or decide to part ways. The business may be in good shape, but the owners don't work well together anymore, so a new owner would better benefit the business. 
How Can I Sell My Small Business Fast?
Whatever the reason you have for selling your business quickly, these tips will increase your chances of successfully selling your small business without a broker. 
Have All Documents Ready 
Prospective buyers will want to know your small businesses' financial health. Complete all due diligence and have up-to-date accounting records and forecasting documents on hand. This way, you can provide these essential materials to buyers right away. 
Entertain Qualified Buyers
The negotiation process takes time, so avoid negotiating with unqualified buyers. By screening your buyers, you can make sure you are entertaining only people who can buy your business quickly. 
Stick to Honesty 
Hiding any problems your business has can slow down the agreement process. By being honest right from the beginning, the prospective buyer knows what to expect. You can avoid any delays from surprises.
Offer Lower Down Payments
Lower downpayment percentages, such as 40% or less, can help speed up the sale for small business owners. Buyers will most likely have the amount on hand for quick deal closure or be more attracted to the deal overall. 
Entertain Creative Sales Agreements 
Selling a small business means you can take advantage of creative sales agreements that are more attractive to buyers. For example, you can offer a deal involving deferred payments over six years instead of a higher price upfront. While a broker may not like this because it hurts their commission, the buyer can appreciate it. As the seller, you can also end up with a higher overall sales price. 
Common Mistakes to Avoid
When selling your business without a broker, there are multiple challenges to navigate. Help the process go as smoothly as possible by being aware of these five common mistakes to avoid when selling your business.
Lack of Preparation
Just like how you need to stage your home and fix significant problems before sticking a "For Sale" sign in the front yard, your business needs similar attention. Give yourself plenty of time to make the needed adjustments and transitions. Get your finances in order and make sure your business can operate efficiently without you.
Being prepared as soon as possible also allows you to sell your business whenever an optimal opportunity arises. Instead of passing up a potential buyer because of internal issues, you can start negotiating. 
Misrepresenting Your Business
Of course, you want to put your best foot forward when selling your business. However, highlighting the value of your business is different from misrepresenting it. Misrepresented financial numbers, projections, or operation inefficiencies are major red flags. 
Your buyers will do their due diligence to confirm all the information you've presented. If they find that you have misrepresented your financials, you could end up with legal problems. 
Pricing Your Business Too Low
Although you don't want to misrepresent your business, you also don't want to price your business too low. It can be easy to feel burned out and want a quick sale, but it's worth it to value your business accurately. Make sure to put a price on your business's unique value and do your research of the market and other similar businesses.
Considering Only All-Cash Offers
Considering only all-cash offers not only limits the prospective buyers you can entertain, but you could be missing out on certain benefits. For example, seller financing provides you with a decent amount of interest. Additionally, spreading sale receipts over multiple years helps you avoid higher tax brackets. 
Asking for all-cash offers often gets you 10 per cent less than what you can get if you accept terms. Giving buyers an option for purchase terms can reduce the time your business is on the market. All-cash offers without financing options can also portray you aren't confident your business will continue to thrive and pay for itself. 
Selling to the Wrong Person 
The first offer you receive may not be the best one. Even if a bid is the highest, ensuring the buyer is also suited to run your business is important. It is especially true when there is little or no money down on an extended contract. 
If the new owner is a poor leader and runs the business into the ground, they won't pay you the full price of the sale. Selling to the right person can avoid such problems for you in the long run. Ensure they have the experience to run your type of business and can connect with your customer base effectively. 
FAQs About Selling Your Business
How Long Will it Take to Sell My Business? 
It takes between three to six months, on average, to sell smaller businesses, and six to twelve months to sell bigger businesses. The timeframe varies depending on market conditions, your marketing process, and how well you price your business. 
Will I be Selling My Company's Assets and Shares?
Commonly, you will sell the assets of your business through an asset purchase agreement. The buyer will acquire everything the company owns, including the website, brand, customer list, and staff contracts. However, this does not involve the shares in the company. If you are selling the whole company, including shares, you would have to complete a share purchase agreement. 
How Do I Sell My Business Privately?
To sell your business privately, you need to be capable of covering the major responsibilities of a broker yourself. Ensure you understand the value of your business, how to structure the sale, and have a lawyer for legal requirements. Accurately pricing your company is important for a successful sale. You will also need enough time to market and sell your business, including negotiating prices.
What is Seller Financing? 
Seller financing is a purchase agreement you can offer buyers to finance the deal to purchase businesses. This agreement means the seller handles the mortgage process. Instead of the buyer applying for a mortgage from a financial institution, they will sign a mortgage with you. 
What Are Other Financing Options?
A buyer can also finance the deal through cash, commercial loans, private loans, or bank financing. You can also offer an earn-out deal. An earn-out is when you, as the seller, finance a portion of the purchase price. The buyer will pay this amount contingent on the business achieving a predetermined level of earnings in the future.
Can I Sell to My Company Employees?
Yes, you can. You can give them financing options or create an Employee Stock Ownership Plan (ESOP) to set up the sale for your employees. 
Last Words
If you want to sell your business without a broker fast, prepare all your paperwork, come up with a listing strategy, and don't be hasty. You may want to hurry up with the sale, but impulsively jumping at the first bid could leave you shortchanging yourself.