The TaaS revolution
Jump to:
Whether it's the flashy convertible you've always dreamed of, or just a beaten-up banger to get you from A to B – at some stage, most of us will buy a car. Data suggests there are well over 100 million registered in the US alone, while over 90% of American households have access to a vehicle.
But what if someone told you that you may never purchase another car?
Sounds crazy, right? But thanks to the extraordinary rise of the Transportation as a Service (TaaS) industry, it may well be true. TaaS is the future of transport – a new system that will take cars off the road, change the way we think about ownership and offer unique investment opportunities.
Many experts are predicting prodigious growth across TaaS companies in the years to come, so TaaS stocks are increasingly looking like they could be a great investment. Read on, as we explain everything you need to know about the Transportation as a Service industry – profiling some of the biggest TaaS players, and offering vital information for potential TaaS investors.
So, what is TaaS?
TaaS – sometimes referred to as MaaS (Mobility as a Service) – is Transportation as a Service, a system that replaces car ownership with service-based mobility solutions. Instead of owning a vehicle, people can increasingly purchase trips and experiences.
Drop-offs and ridesharing; food deliveries; logistical platforms connecting merchants and customers – all of these come under the banner of Transportation as a Service.
What are the benefits of Transportation as a Service?
For most of us, buying a vehicle is a rite of passage – a marquee purchase second only to owning a home. But, newly available data and information is increasingly showing that a car is a bad buy. More and more, expert advice is to avoid investing in cars.
Consider this: the average car is parked 95% of the time. Most of us just don't use our vehicle very much – is it really worth spending all that money on something that's going to sit idle most of the time? Nor is it just the initial investment: your car is costly to run, and in most cases, will start depreciating in value the moment you've bought it.
Beyond financial concerns, cars put serious strain on our ecosystem. Fuel-guzzling machines are awful for the environment; and even if you aren't an eco-warrior, just think about space. As Uber co-founder Travis Kalanick recently put it to Rosamond Hutt of the World Economic Forum:
'Think of a world where there is no ride-sharing, people are driving themselves to work. You now have 30 people being served by 30 cars . . . Around 20% to 30% of our land is taken up just storing these hunks of metal that we drive around in for 4% of the day.'
He's got a point. Cars litter our cities: TaaS opens up the possibility of urban landscapes not dominated by car parks; of streets not lined with dormant vehicles. Transportation as a Service will save you money, protect the environment and improve your quality of life – no wonder there's so much buzz surrounding TaaS stocks.
What technology underpins TaaS?
The growth of the TaaS industry has been made possible by the confluence, and rapid development, of a number of technologies.
The electric car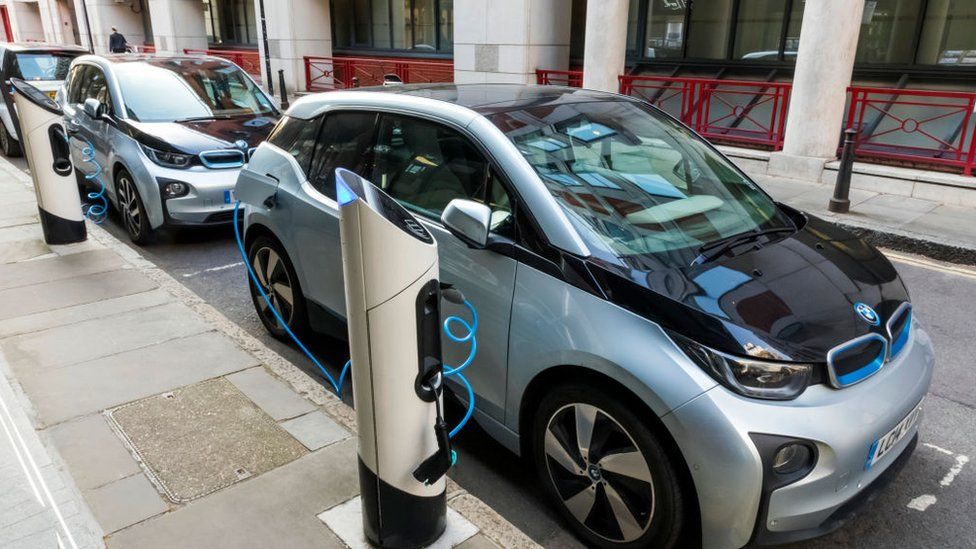 Firstly, electric vehicles (EVs) have come a long way in recent years. Batteries have drastically improved; while their cost per kilowatt hour has continued to fall. Soon, EVs will be able to run for up to 600 miles on a single charge.
Although we currently think of EVs as an environmental investment, the reality is that they are technologically superior to fuel-powered vehicles. Many experts predict that by 2022, we may have reached the 'crossover point' where EVs will be cheaper to run than their fuel-driven counterparts.
In fact, Stanford economist Tony Seba reckons electric vehicles will soon be as much as 90% cheaper to run than petrol. Whereas cars are costly and unwieldy to maintain – and can suffer from any number of problems – EVs require very little maintenance, apart from changing the tires. And they last much longer than fuel-powered vehicles.
All of this means that the motorized vehicle will soon disappear – to be replaced by cheaper, superior EVs ideally suited to serving the TaaS industry. Leading automotive manufacturers – including Audi, Hummer and Porsche – are scrabbling for a foothold in the EV market. Most now accept that the fuel-powered car could become a thing of the past, as early as 2025.
Driverless vehicles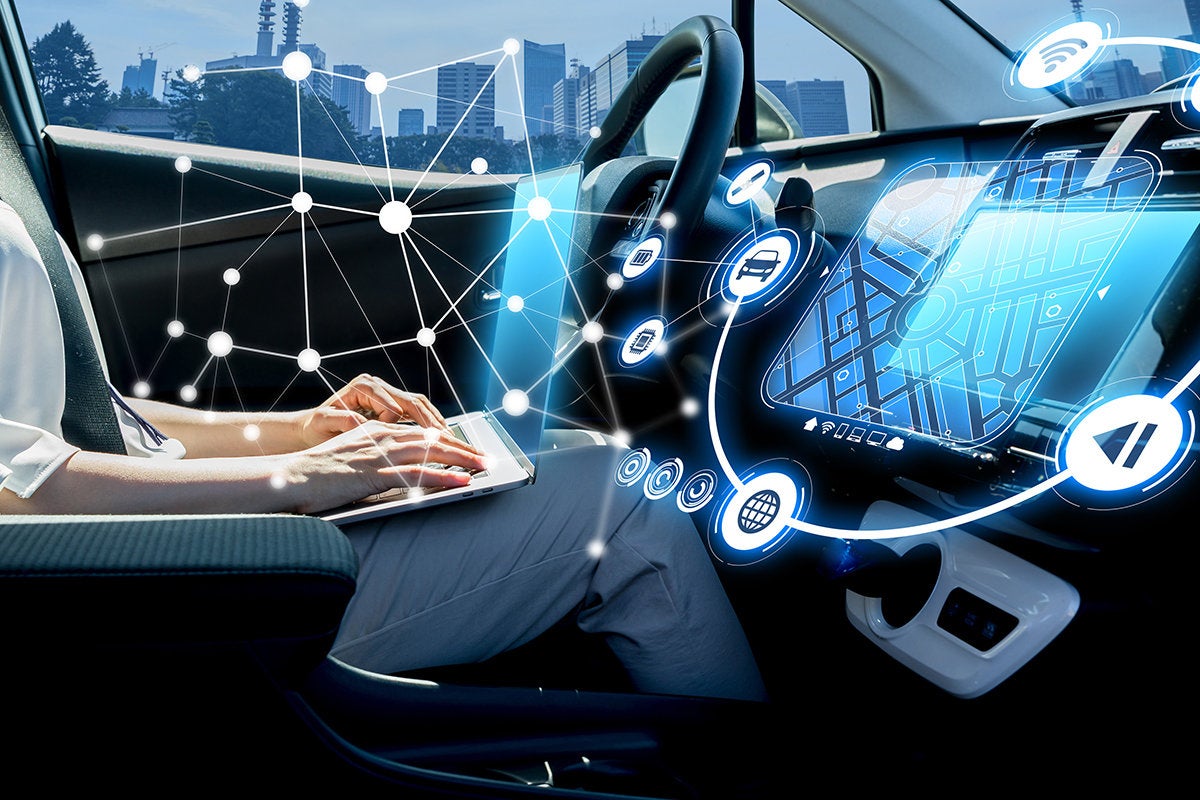 While EVs will drastically reduce consumers' transport costs, another technology will arguably have a greater impact on the transportation and mobility sector. Driverless cars will revolutionize the way we get around – dramatically reducing traffic, accidents and the cost of travel. As Seba told the On The Driven podcast,
'Essentially, your decision is going to be: do I want to spend $50,000 to buy a new car or do I want to pay $100 a month to get a subscription. It's like Uber on demand. It's a 10-time cost differential – and it's a no-brainer.'
He has a point. Would you really still want to own a car, when ride-hailing is cheaper, safer, faster and better for the environment? Would you still feel the need to visit shops when bots could deliver goods to your door in a matter of minutes? Thanks to EVs and automated vehicles, those prospects could soon become reality.
And it's not just cars either. Several companies are already incorporating AI into air-borne drones – which may be a major delivery provider in years to come. The huge advances in autonomous vehicles are yet another sign that TaaS could transform the mobility sector.
Blockchain technology
Concurrently, experts expect blockchain technology to dramatically modernize the transport industry. You've probably heard of blockchain in relation to cryptocurrency or the crypto-sphere; but its advanced system of digitally recording transactions has the potential to transform companies across several sectors, transportation included.
Blockchain will have a major impact on the delivery trade, greatly improving transparency and efficiency. Service users will receive smart contracts showing costs and fuel requirements; and customers will be able to track shipments every step of the way. Upon completion, a proof-of-delivery would be automatically transmitted, triggering an invoice to be immediately sent.
An IBM survey of companies in the transport industry found that 77% of respondents plan on using blockchain technology in the near future; while 14% have already begun to invest in blockchain.
The benefits of investing in TaaS stocks now
Whitney Tilson, CEO of Empire Financial Research and one of the USA's most influential investors, has spoken extensively about the long-term benefit of TaaS stock investment. He predicts TaaS will save 93% of American families $5,600 a year, while dramatically impacting the cost of flights, cars and even houses.
Now would seem to be an excellent time to invest in a TaaS company. The technology that will drive the TaaS revolution is still in its infancy; as the air-borne drone and the autonomous car become a bigger part of our daily lives, we can expect the TaaS industry to grow and TaaS stocks to generally rise.
And while the COVID-19 pandemic badly impacted TaaS stock prices – both Uber and Lyft's stocks hit all time lows in March 2020 – companies have since shown strong signs of recovery, with stocks across the TaaS sector showing solid signs of growth during Q4 2020 and Q1 and Q2 2021.
No investment offers sure-fire returns, but the signs clearly suggest that the TaaS industry is due for a boom – and that now could be the time to invest in TaaS stocks.
TaaS stocks to keep an eye on:
Uber Technologies (UBER)
Stock price: 49.08 USD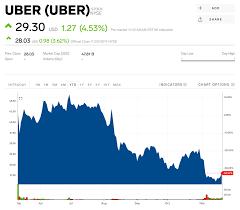 One of the biggest players in the transportation industry, Uber's services include ride-sharing, food delivery, courier services and bicycle and scooter hire.
With services now available in 71 countries and 10,000 cities, Uber is the world's leading ride-share and ride-hailing app – a company that singlehandedly disrupted the taxi and car-hire industry. Over 3.5 million drivers serve a gargantuan customer-base of around 93 million.
Despite Uber's already considerable status, there are reasons to expect the company to continue to grow in the future. Uber has partnered with startup Aurora to introduce driverless cars – a development that will seriously slash expenditure.
Uber Technologies is listed on the New York Stock Exchange. It has a 12 month revenue of roughly $10.8 billion and a current market cap of $91.711 billion.
Doordash (DASH)
Stock price: 176.46 USD
DoorDash is an online food-delivery platform – and the USA's largest food deliver company. Based in San Fransisco, it has a 56% market share of the United States' food-delivery market, serving 20 million customers across the US, Canada and Australia. As the food-delivery market soared in 2020, DoorDash reported a 300% sales increase against 2020.
The company's website claims that 'door-to-door delivery' is 'just the beginning of connecting people with possibility'; and DoorDash has already added services like Storefront and Self-Delivery – a good sign for future growth. Certainly, the company has come a long way since being founded at Stanford University eight years ago.
DoorDash is listed on the New York Stock Exchange. It has a 12 month revenue of roughly $3.6 billion and a current market cap of $52.939 billion.
FedEx (FDX)
Stock price: 298.16 USD
A longstanding transport giant, FedEx is an international delivery company which services more than 220 countries. Founded in Tennessee in 1971, FedEx's stock price has risen remarkably since its IPO in 1981: from an original price of $8.25, the value of FedEx's stock has increased by over 3600%. Although FedEx' stock crashed to its lowest point since 2013 during the COVID-19 pandemic, it has rapidly risen in the subsequent 15 months – with all-time highs recorded in June 2020.
FedEx's website states the company plans to ensure future development by growing its 'supply chain capabilities', via 'e-commerce & technology' solutions, and through 'new services & alliances'. It has delivered over 55 kilotons of personal protective equipment to consumers since the start of the pandemic, while playing a crucial role in the delivery of COVID vaccines.
Considering FedEx's stock boasts three decades of solid growth, the company is one to watch, with an eye towards investing as the TaaS industry continues to grow.
FedEx is listed on the New York Stock Exchange. It has a 12 month revenue of roughly $78.7 billion and a market cap of $79.12 billion.
Lyft (LYFT)
Stock price: 59.04 USD
Lyft offers services including ride-hailing, food delivery and bicycle hire. Much like Uber, the customer can request a ride from a mobile-based app or desktop browser; while individuals can easily register as drivers. Lyft currently serves 644 cities in the USA, as well as 12 cities in Canada. It is the second largest ride-hailing service in the USA, with a 30% market share.
Like Uber, Lyft has spent huge amounts over the past decade in a bid to develop driverless vehicles. In April 2021, it sold it's self-driving technology unit to Toyota for $550 million; in collaboration with technology partners Aptiv, Lyft has already delivered over 100,000 driverless rides.
Lyft's stock fell to all-time lows in March 2020 – but recovered strongly, increasing 300% over the next 12 months. Although the current value remains lower than the IPO price, Lyft is clearly a stock more aggressive traders should keep an eye on.
Lyft is listed on the New York Stock Exchange. It has a 12 month revenue of roughly $2 billion and a market cap of $19.367 billion.