Jump to:
Waymo, a subsidiary of Alphabet, Inc., specializes in providing fully autonomous car services. The company's mission is "…to give people a new kind of freedom—to go where they want when they want while making the frustration and concerns with driving a thing of the past."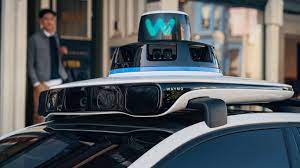 The Society of Automotive Engineers has five stages of autonomous driving, numbered 0 to 5. Level 0 means that the driver receives no assistance. Level 5 means that the driver can stay at home and send a car to do the job. Waymo is concentrating on Level 5 complete autonomy. As of now, Waymo's cars have complete autonomy with 360-degree sensors, lasers to detect objects at distances of up to 300 meters, and radar to 'see' around other vehicles and track moving objects.
With such a promising and cutting-edge project from a massive company, investors are wondering if Waymo is going public.
Waymo Founders
The Defense Advanced Research Projects Agency (DARPA)—supported by the US Department of Defense—is permitted to award prizes for promoting research into technological projects which might have military applications. Many of the people who would go on to work for Waymo met at the DARPA 2005 Grand Challenge. 
One notable founding member was Anthony Levandowski. He helped design an autonomous motorcycle for the DARPA 2004 Challenge. A Discovery Channel producer asked Levandowski if the channel could borrow the motorcycle for a show. Unfortunately, the bike was not available, but Levandowski, who worked for Google, asked Google if they wanted to take part in helping retrofit a Toyota Prius as a self-driving pizza delivery vehicle for the television program.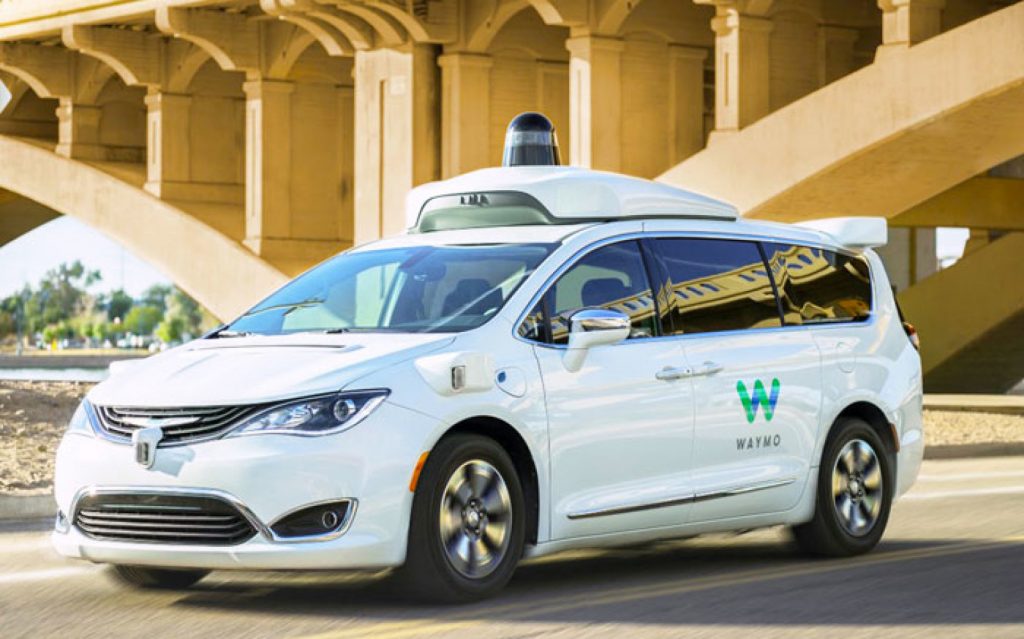 Google, worried about liability, declined to take part but permitted Levandowski to work on the vehicle as long as Google was not associated with the project. In 2008, Levandowski's vehicle drove itself across the San Francisco Bay Bridge and delivered the pizza. The success of the run convinced Google to get involved in self-driving vehicles.
Waymo has a very strong and experienced management team. The co-Chief Executive Officers are Tekedra Mawakana, who has 20 years of experience with technology companies, such as eBay, Yahoo, and AOL, and Dmitri Dolgov, one of the founders of the self-drive project. 
Is Waymo Going Public?
Unfortunately for investors, there is no announced Waymo stock IPO date. Those who are eager to buy into Waymo have to purchase shares in its parent company, Alphabet. Of course, this means that investors are buying into the entire Google family. 
What is Waymo?
Waymo originated as a spin-off of the Google Street View project. The company started a self-driving car program called Project Chauffeur in 2009. It kept its work secret until the New York Times published news about it in October 2010. Google soon made sufficient progress with the program to rename it Waymo (derived from "a new way forward in mobility") and established it as a separate company within Alphabet in 2016. 
The Phoenix Trials
So far, Waymo has tested its system with over 20 billion miles of real-world and virtual driving. Waymo One is currently in operation in Phoenix, Arizona. Phoenix offers a relatively simple road system and reliable weather, although Waymo would stress that neither conditions are strictly necessary.
Waymo One is a call and ride system that a user accesses through an app. A driverless car turns up at the designated spot and takes the client to their destination. Waymo points out that the passenger can do what they like during the trip—read a book, watch a video, or chat with friends. If the passenger has any concerns, they can use a push button in the passenger cabin to call a Rider Support agent who will come as soon as possible. The price of a ride compares favorably with Uber.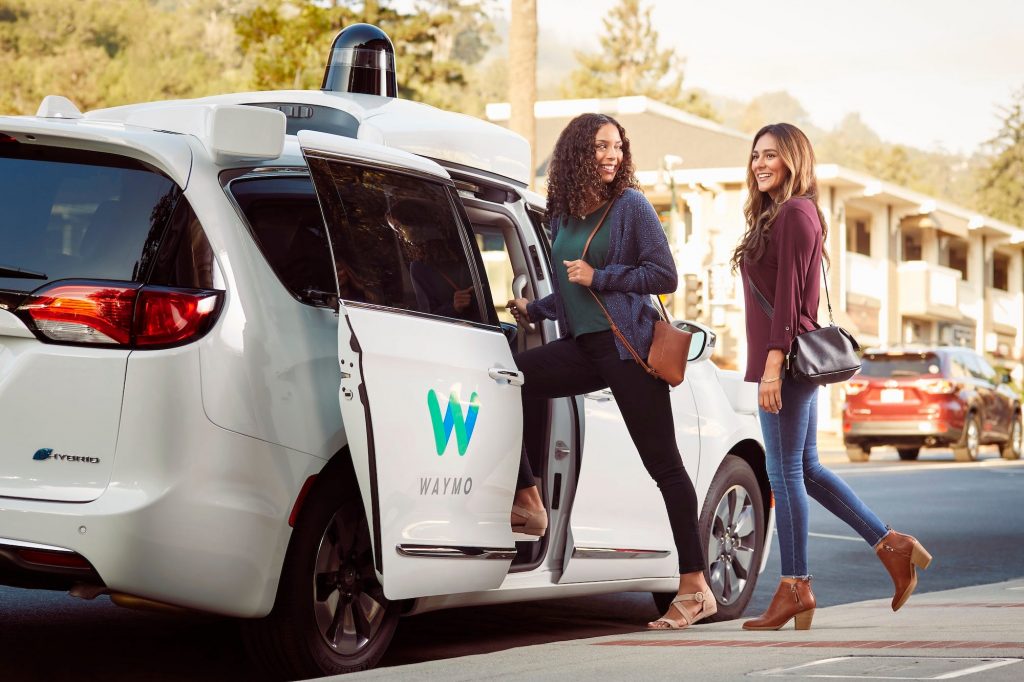 Waymo released a report on its first 21 months of operation in Phoenix. Up to the end of September 2020, Waymo's vehicles were involved in 47 collisions, none of which resulted in serious injuries, and most were the fault of other drivers. 
Waymo Via
Through Waymo Via, Waymo is extending its technology to freight transport. The company points out that 70% of goods in the United States are transported by road. The market in this field is, therefore, enormous and will offer cost savings to freight companies.
Waymo has established partnerships with vehicle makers that wish to incorporate at least some of Waymo's technology into their vehicles. These include Daimler, Jaguar Land Rover, Nissan-Renault, and Volvo.
Waymo News
Until 2017, Waymo depended heavily on external suppliers to provide components for its self-driving cars. It has since developed its own self-driving hardware and made improvements to cameras, sensors, laser imaging, detection, and ranging (lidar) system. As a result, in-house production has significantly reduced costs, and the improvements allow for greater security and reliability.
Safety First
Waymo has tested its cars in various locations where regulations permit the use of driverless cars. By and large, testing has shown that the company's autonomous vehicles are safe. Indeed, safety is the most important feature that Waymo emphasizes.
The company's website points out that there are 1.35 million road deaths worldwide every year, of which over 36,000 occur in the United States. It adds that 94% of crashes involve human error. Waymo leaves the reader to conclude that if you could let a car do the driving, everyone, drivers and pedestrians, would be safer.
A company working in a new area finds itself vulnerable to bad publicity. For example, should a Waymo vehicle be involved in a serious accident, the incident will receive more publicity because it involved a self-driving vehicle than one that was due to human error. This is the reason why Waymo is running so many test drives. They have to be sure that their vehicles are safe.
The Pros and Cons of Investing in Waymo
Seeing that Waymo is not publically traded, you cannot invest in it—you can invest in its parent company. However, should Waymo go public anytime soon, you should think about if its position in the market is enough to outweigh the risk of investing in newer, possibly problematic technology.
Promising Position in the Market
The market for self-driving vehicles is expanding rapidly. Some projections suggest a growth rate of 40% a year. This is probably a little optimistic, at least in the short term, but there is no doubt that a well-positioned company, such as Waymo, will grow.
Waymo has a head start in this market. They have made enormous progress and spent a lot of money on research and development. Any company that wishes to enter this field in the future will find that the start-up costs may be prohibitive. 
Even if the market for fully automated vehicles is not as robust as Waymo expects, a lot of the company's technology can be used as an aid to a traditional driver. Many modern vehicles incorporate electronic aids to help drivers park, reverse, and avoid collisions.
Automation and Accidents
Waymo rightly stresses how safe its vehicles are and that the number of serious injuries will fall considerably if drivers allow technology to mitigate human error. However, this is a relatively new technology and will certainly be heavily regulated. Waymo (and any other company in this market) might discover that compliance with legislation will be costly and time-consuming. It may take legislators a long time to grant full permission to use public roads without restrictions.
Driver resistance could be a significant factor. Many drivers indeed find driving a chore and might welcome the chance to hand over the daily commute, the school run, and shopping trips to a self-drive vehicle. However, some drivers enjoy driving. Another reason why some drivers might resist the introduction of self-drive vehicles is that driving is their job. The Census Bureau reports that over 3.5 million truck drivers in the United States will not appreciate competition from Waymo Via.
The Bottom Line
Although new entrants to this market will find that the barriers to entry are prohibitive, other companies are working on automation. Most, if not all, major manufacturers have programs, but Elon Musk's Tesla might be a competitor to keep an eye on. Uber is also doing important work in this field. Waymo does have a foothold in the market already, however, and is well-positioned to be successful as demand for autonomous cars increases.
Conclusion
Waymo is taking great pains to ensure that its vehicles are safe and that it has the public's confidence. The company is bringing the cost of its product down and will reduce it more when greater economies of scale come into play. 
Waymo will certainly find that people do not fully trust the technology, at least not yet. Getting into a car that you do not need to drive will seem, to many, counter-intuitive. Overcoming this attitude will take some time, but Waymo is working hard on this. The Phoenix project is going well and will go a long way in persuading a suspicious public to accept the technology.
Whether or not Waymo stock will become available in the future is up to Alphabet, Inc. Perhaps as it finishes up test drives and perfects the technology behind autonomous driving, we'll receive some good Waymo news. In the meantime, why not take a look at taas stocks to invest in whilst you wait.